New information added monthly

January 2017 - This month we start Part 1 of a long series of articles by Guest author Mark Seely titled When It Is Not Project Management. The topic is decision-making, especially in large government-funded infrastructure projects where situation analyses come from various sources, each with their own political bias, thus calling for further analysis of the analyses (AofA). But how can we tell that our AofA is accurate, objective and sufficient?
In Musings we tackle the issue of Is a Project a Process? To find out whether it is or not, we start from where do projects come from?
December 2016 - This month we have reviewed a great book: Procuring Successful Mega-Projects by Louise Hart, and how to arrange major government contracts without ending up in court. You will find it in Papers. This book is remarkably easy to read and provides invaluable advice for procurement in any major project.
We've also added a case study in Papers that describes the Olympic Village Project Fiasco. This project was successful in its first assignment but finally ended up losing a lot of money. An interesting study in political interference.
November 2016 - Last month we were not able to find a satisfactory definition of the term "project" in our paper "project" in the context of project management. However, more analysis in our latest paper a final conclusion discloses a definition of "project" that clearly disinguishes project work from BaU work.
For our Musings this month, titled: More on Project Management Hierarchies, we are introducing several "ladders" evident within the project management domain itself. These are: Project Management Maturity Levels, Project Management Discipline Levels, and a Purpose Hierarchy of Values. These, we feel, will help us to understand and develop Project management practice still further in the future.
October 2016 - Our Musings this month looks at green project management and questions just exactly what does the "green" part of the label mean, and to what extent is it really relevant to managing a project?
You would think that the definition of the term "project" in the context of project management would be fundamental to understanding the workings of this discipline. Unfortunately, such is not the case. A recent blog by Dr. Lynda Bourne describes the history, the problem and how that could be solved. Our Paper this month picks up on Lynda's work and tries to take it a step further by analyzing the pronouncements of 34 different sources extracted from the Wideman Comparative Glossary of Project Management Terms. The findings are instructive but a final recommendation still eludes us.
Helpful information for people in a hurry
It is not for me to tell you how to run your project — that's your decision. Nor am I trying to teach you project management — there are plenty of excellent books and courses to do that. You see, any fool can make things complicated, my goal is to keep it simple! Nevertheless, there are over 12,500 pages of project management information on this site and, to find what you are looking for, either:
Go to the broad subject areas shown by the links at the top of the left sidebar
Go to the site map for links to all of this site's content listed by PM topic, or
Use the Search My Site link on the left of each page to reach the Google search panel
Our ultimate goal: More successful projects because more products are successful.
---
Issacons stands for Issues and Considerations and are sets of slides providing summary information responding to a specific question associated with a particular project management topic.

Designed to save hours of searching when all you want is a simple checklist, they provide the reader with succinct information. Issacons are more detailed than a plain bulleted list.

Tip: To view a slide as text, click the "A" button on the right side of the slide.

My thoughts on various incidental project management topics.

A free-on-web comparative glossary (version 3.1) designed to show how many common terms mean different things to different people, thereby leaving you free to create your own distinct version for your particular project.

Points of view from other contributors.

Papers and Book Reviews: Thought provoking and valuable insights into project management. Books I have written.
Project management tip of the month
The Project Start principle: Begin with the end in mind.
Announcements

Project Management 101
Start here for a fun edutoon series on project management — things you should know but may have forgotten.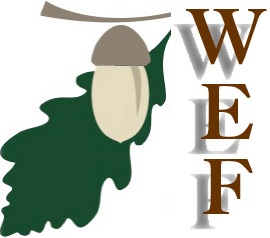 The Wideman Education Foundation ("WEF" 2007) is a registered charity tax-exempt status under the Canadian Federal Government Income Tax Act. WEF offers a win-win opportunity for donors and sponsors with a simple value proposition:
• Project competitions that introduce high school students to basic project management skills and experience
• Identification of enthusiastic students capable of teamwork and team leadership that benefit both family and community
• Planting the seeds of a future project-ready workforce for companies in need of project talent
"Great oaks from little acorns grow"
Find out more HERE

The Wideman Comparative Glossary of Project Management Terms
Access to version 3.1 is free and available on this site. Version 5.5 is available for sale. Click these links to find out MORE and order YOUR COPY.



Management Framework for Project, Program and Portfolio Integration, 2004.
expands on my original well-known book A Framework for Project and Program Management Integration published by the Project Management Institute in 1991. Find out more HERE. Also available as an eBook. Order your copy HERE.
ISBN-10: 1412027861
ISBN-13: 978-1412027861