March - This month we have Part 2 of Crispin (Kik) Piney's Guest Article on PMI's Models of Project Management Knowledge in which he describes the Confusion and Proposes changes for the next PMBOK® Guide update. This is valuable advice especially for all those teaching and practicing under the Project Management Professional® designation.

Have you ever thought about adopting New Year Resolutions that apply to your management of projects? David Miller starts out by explaining why such resolutions are hard to keep followed by Resolutuions worth taking.

That pesky stairway project at the corner of a local city park, where local residents can grow some garden vegetables, ended up having a new life. The project caught the attention of the Mayor of Toronto who declared: "The original cost estimate for the City of Toronto to build stairs in Tom Riley Park was absolutely ridiculous . . . [but] . . . Anything the City builds has to be absolutely safe and has to be able to stand the test of time." So, the homemade stairs were demolished and replaced by city-built stairs. We don't know how much those cost.

February - This month we present the first part of an Article by Guest Crispin (Kik) Piney titled PMI's Models of Project Management Knowledge Part 1 — Life Cycles, Process Groups and Knowledge Areas. After years of deliberation, Kik now draws attention to how the PMI PMBOK(R) Guide is laid out that is unnecessarily confusing where Life Spans, Process Groups and Knowledge Areas are concerned. Where and how that it could be improved will follow in Part 2 next month.
In Musings we offer a short ten-point "To-Do" list of how to go about Conveying Bad News on Your Project to your immediate superior. In the majority of projects, it will inevitably happen, so be ready!
January - We are very excited to announce that we have completed the conversion of our ubiquitous Wideman Comparative Glossary of Project Management Terms V5.5 for presentation on line. This will be the last version available in this linked form for free from this web site - just go to PM Glossary in the left hand column. As announced in our headline last month, our V6.1 database outputs are being produced in separate project and product domain related versions, see details here.
We have good advice in this month's Musings: Are you doing enough to Optimize your Project Administration in this Digital Age? A Xerox Report on Digitization at Work offers Five Suggestions on how to find out.
Helpful information for people in a hurry
It is not for me to tell you how to run your project — that's your decision. Nor am I trying to teach you project management — there are plenty of excellent books and courses to do that. You see, any fool can make things complicated, my goal is to keep it simple! Nevertheless, there are over 12,500 pages of project management information on this site and, to find what you are looking for, either:
Go to the broad subject areas shown by the links at the top of the left sidebar
Go to the site map for links to all of this site's content listed by PM topic, or
Use the Search My Site link on the left of each page to reach the Google search panel
Our ultimate goal: More successful projects because more products are successful.
---
Issacons stands for Issues and Considerations and are sets of slides providing summary information responding to a specific question associated with a particular project management topic.

Designed to save hours of searching when all you want is a simple checklist, they provide the reader with succinct information. Issacons are more detailed than a plain bulleted list.

Tip: To view a slide as text, click the "A" button on the right side of the slide.

My thoughts on various incidental project management topics.

A free-on-web comparative glossary (version 3.1) designed to show how many common terms mean different things to different people, thereby leaving you free to create your own distinct version for your particular project.

Points of view from other contributors.

Papers and Book Reviews: Thought provoking and valuable insights into project management. Books I have written.
Project management tip of the month
The two worlds linked for success principle: Two worlds held in balance are the essence of business & organizational success. The first, strategy and direction, is populated by strategists whose calling is to predict the future and develop a winning strategy. The second, translation of intentions into results, is populated by project managers obsessed by getting things done. Dinsmore, EPG, pp33-34.
Other
Announcements

Project Management 101
Start here for a fun edutoon series on project management — things you should know but may have forgotten.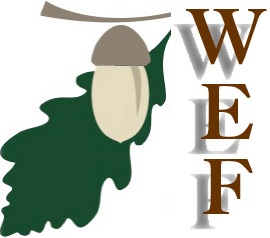 The Wideman Education Foundation ("WEF" 2007) is a registered charity tax-exempt status under the Canadian Federal Government Income Tax Act. WEF offers a win-win opportunity for donors and sponsors with a simple value proposition:
• Project competitions that introduce high school students and undergrads to basic project management skills and experience
• Identification of enthusiastic students capable of teamwork and team leadership that benefit both family and community
• Planting the seeds of a future project-ready workforce for companies in need of project talent

WEF runs competitions in Vancouver and Toronto
"Great oaks from little acorns grow"
Find out more HERE

The Wideman Comparative Glossary of Project Management Terms
Access to version 3.1 is free and available on this site. Version 6.1 covers different versions available for sale. Click these links to find out MORE and order HERE.



Management Framework for Project, Program and Portfolio Integration, 2004.
expands on my original well-known book A Framework for Project and Program Management Integration published by the Project Management Institute in 1991. Find out more HERE. Also available as an eBook. Order your copy HERE.
ISBN-10: 1412027861
ISBN-13: 978-1412027861