New information added monthly

March 2015 - Planning on a business transformation? Our Guest, Leopoldo Innecco, provides a solution with his PICARO lifecycle model. Assessing the risks of multiple related projects is a serious challenge, so this Musings explains why executives should be well aware of the situation.
Getting stakeholders (and constituents) "on-side" is essential for Achieving Success on Large Projects. A Project Public Relations Program is the answer. This Paper explains how.
February 2015 - In Papers we present Part 2 of our review of Peter Morris's book: Reconstructing Project Management. In this second half of his book, Peter focuses on the "front end", who is responsible for each phase, and pointing out that the unit of analysis should be the project and not the process.
In Part 2 of last month's Musings we actually get to discuss the meaning of "scope" and suggest that people do not have to slavishly follow "official" glossary terms, so long as they state what they mean!
Our Guest, Angelo Baratta, traces the evolution of project management through the ages in Business Process Types 1, 2 & 3, and discovers that what we face today can be much more complex.
January 2015 - To start the year in Papers we present Part 1 of our review of a must-read book: Reconstructing Project Management by Professor Peter Morris. Truly academic and thoroughly researched but, as we found out, thoroughly readable and with valuable insights, including things we should be fixing.
Our Guest this month is Pat Weaver who presents a challenging case study of the governance over the construction of the well-known Crystal Palace exhibition hall in London in 1851. It was a remarkable achievement – cost effective and timely completed, but how did they do it? You decide!
In Musings, in this Challenged by the Word "Scope"? - Part 1 we question the value of an "official" Glossary of project management terms and how all authors should handle definitions. We had intended to discuss the meaning of Scope, but we'll do that next month.
Helpful information for people in a hurry
It is not for me to tell you how to run your project — that's your decision. Nor am I trying to teach you project management — there are plenty of excellent books and courses to do that. You see, any fool can make things complicated, my goal is to keep it simple! Nevertheless, there are over 12,500 pages of project management information on this site and, to find what you are looking for, either:
Go to the broad subject areas shown by the links at the top of the left sidebar
Go to the site map for links to all of this site's content listed by PM topic, or
Use the Search My Site link on the left of each page to reach the Google search panel
Our ultimate goal: More successful projects because more products are successful.
---
Issacons stands for Issues and Considerations and are sets of slides providing summary information responding to a specific question associated with a particular project management topic.

Designed to save hours of searching when all you want is a simple checklist, they provide the reader with succinct information. Issacons are more detailed than a plain bulleted list.

Tip: To view a slide as text, click the "A" button on the right side of the slide.

My thoughts on various incidental project management topics.

A free-on-web comparative glossary (version 3.1) designed to show how many common terms mean different things to different people, thereby leaving you free to create your own distinct version for your particular project.

Points of view from other contributors.

Papers and Book Reviews: Thought provoking and valuable insights into project management. Books I have written.
Project management tip of the month
The bottom-of-the-page principle: If you have to scroll down, you have already lost your audience.
Announcements

Project Management 101
Start here for a fun edutoon series on project management — things you should know but may have forgotten.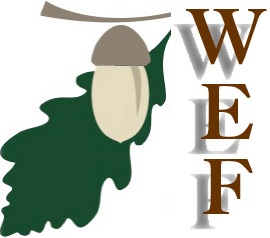 The Wideman Education Foundation ("WEF" 2007) is a registered charity tax-exempt status under the Canadian Federal Government Income Tax Act. WEF offers a win-win opportunity for donors and sponsors with a simple value proposition:
• Project competitions that introduce high school students to basic project management skills and experience
• Identification of enthusiastic students capable of teamwork and team leadership that benefit both family and community
• Planting the seeds of a future project-ready workforce for companies in need of project talent
"Great oaks from little acorns grow"
Find out more HERE

The Wideman Comparative Glossary of Project Management Terms
Access to version 3.1 is free and available on this site. Version 5.5 is available for sale. Click these links to find out MORE and order YOUR COPY.



Management Framework for Project, Program and Portfolio Integration
expands on my original well-known book A Framework for Project and Program Management Integration published by the Project Management Institute in 1991. Find out more HERE. Also available as an E-Book. Order your copy HERE.
ISBN-10: 1412027861
ISBN-13: 978-1412027861