New information added monthly

July 2016 - Guest Patrick Weaver concludes with Part 2 of his paper in which he describes the four management layers that make up the Project Delivery Capability and its five levels of potential management maturity. It is climbing this ladder that brings home the added value.
In Musings, author Kiron Bondale presents some warnings and advice about Crossing the Sector Expertise Chasm, while Max does a reality check - on switching jobs from one industry to another.
June 2016 - This month, Guest Patrick Weaver introduces the topic of Strategic Management of Projects and the development of an effective Project Delivery Capability. However, to do so Patrick finds it necessary, in this Part 1, to first present a taxonomy of terms such as "project", "program" and "portfolio" management, suited to conveying the message to senior executives.
In Part 2 of Guest Stacy Goff's article Acquiring, Developing, and Retaining Project Talent he explains how to develop and retain talent.
May 2016 - Ever wanted to know what Program Management is really all about and how to make the best of it? Then read our review of Michel Thiry's latest book in our Papers & Books department.
Stacy Goff is a returning Guest author this month with his article titled: Acquiring, Developing, and Retaining Project Talent - How the Right Talent Improves Project and Business Success. In this Part 1, Stacy describes: "Talent Then and Now".
Helpful information for people in a hurry
It is not for me to tell you how to run your project — that's your decision. Nor am I trying to teach you project management — there are plenty of excellent books and courses to do that. You see, any fool can make things complicated, my goal is to keep it simple! Nevertheless, there are over 12,500 pages of project management information on this site and, to find what you are looking for, either:
Go to the broad subject areas shown by the links at the top of the left sidebar
Go to the site map for links to all of this site's content listed by PM topic, or
Use the Search My Site link on the left of each page to reach the Google search panel
Our ultimate goal: More successful projects because more products are successful.
---
Issacons stands for Issues and Considerations and are sets of slides providing summary information responding to a specific question associated with a particular project management topic.

Designed to save hours of searching when all you want is a simple checklist, they provide the reader with succinct information. Issacons are more detailed than a plain bulleted list.

Tip: To view a slide as text, click the "A" button on the right side of the slide.

My thoughts on various incidental project management topics.

A free-on-web comparative glossary (version 3.1) designed to show how many common terms mean different things to different people, thereby leaving you free to create your own distinct version for your particular project.

Points of view from other contributors.

Papers and Book Reviews: Thought provoking and valuable insights into project management. Books I have written.
Project management tip of the month
The weekly time report principle: If people do not fill out their activities daily, what they report at the end of the week is pure fiction. That's simply because few people can remember exactly what they did a week ago!.
Announcements

Project Management 101
Start here for a fun edutoon series on project management — things you should know but may have forgotten.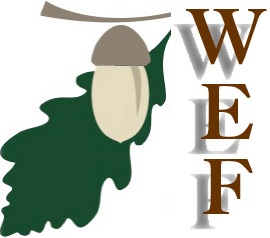 The Wideman Education Foundation ("WEF" 2007) is a registered charity tax-exempt status under the Canadian Federal Government Income Tax Act. WEF offers a win-win opportunity for donors and sponsors with a simple value proposition:
• Project competitions that introduce high school students to basic project management skills and experience
• Identification of enthusiastic students capable of teamwork and team leadership that benefit both family and community
• Planting the seeds of a future project-ready workforce for companies in need of project talent
"Great oaks from little acorns grow"
Find out more HERE

The Wideman Comparative Glossary of Project Management Terms
Access to version 3.1 is free and available on this site. Version 5.5 is available for sale. Click these links to find out MORE and order YOUR COPY.



Management Framework for Project, Program and Portfolio Integration
expands on my original well-known book A Framework for Project and Program Management Integration published by the Project Management Institute in 1991. Find out more HERE. Also available as an E-Book. Order your copy HERE.
ISBN-10: 1412027861
ISBN-13: 978-1412027861