May 2018 - In papers this month we review Robert K. Wysocki and Colin Bentley's new book Global Complex Project Management - An Integrated Adaptive Agile and PRINCE2 LEAN Framework for Achieving Success in large programs. The authors describe in great detail a new approach for these Information Technology and High Technology projects and programs.
We hear a lot more about project information management, i.e. "sending" than we do about "receiving" information, i.e. listening. In Musings this month, Stacey Hanke offers Eight Actions to be an Exceptional Listener.
April 2018 - With an eye to our future economy, Antonio Nieto-Rodriguez says: "The New World Reality Requires a New Organizational Model, Starting with the CEO". How? See Antonio's Guest article: Project Manager as the CEO of the New Project Driven Economy and How that Relates to the Modern PMO.
We hear a lot about Artificial Intelligence (AI) these days, and how robots will take over a lot of the work PMs manage, but will it benefit project management itself? Dr. Dan Patterson thinks it can, especially in the field of project planning and control, see his Guest paper: An Introduction to Artificial Intelligence and How it Relates to Project Planning.
In our paper this month, we describe major differences between the Waterfall and Agile methodologies and address the question: Which is the Right Development Methodology for Your Project?
March 2018 - This month we have Part 2 of Crispin (Kik) Piney's Guest Article on PMI's Models of Project Management Knowledge in which he describes the Confusion and Proposes changes for the next PMBOK® Guide update. This is valuable advice especially for all those teaching and practicing under the Project Management Professional® designation.

Have you ever thought about adopting New Year Resolutions that apply to your management of projects? David Miller starts out by explaining why such resolutions are hard to keep followed by Resolutuions worth taking.

That pesky stairway project at the corner of a local city park, where local residents can grow some garden vegetables, ended up having a new life. The project caught the attention of the Mayor of Toronto who declared: "The original cost estimate for the City of Toronto to build stairs in Tom Riley Park was absolutely ridiculous . . . [but] . . . Anything the City builds has to be absolutely safe and has to be able to stand the test of time." So, the homemade stairs were demolished and replaced by city-built stairs. We don't know how much those cost.
Helpful information for people in a hurry
It is not for me to tell you how to run your project — that's your decision. Nor am I trying to teach you project management — there are plenty of excellent books and courses to do that. You see, any fool can make things complicated, my goal is to keep it simple! Nevertheless, there are over 12,500 pages of project management information on this site and, to find what you are looking for, either:
Go to the broad subject areas shown by the links at the top of the left sidebar
Go to the site map for links to all of this site's content listed by PM topic, or
Use the Search My Site link on the left of each page to reach the Google search panel
Our ultimate goal: More successful projects because more products are successful.
---
Issacons stands for Issues and Considerations and are sets of slides providing summary information responding to a specific question associated with a particular project management topic.

Designed to save hours of searching when all you want is a simple checklist, they provide the reader with succinct information. Issacons are more detailed than a plain bulleted list.

Tip: To view a slide as text, click the "A" button on the right side of the slide.

My thoughts on various incidental project management topics.

A free-on-web comparative glossary (version 3.1) designed to show how many common terms mean different things to different people, thereby leaving you free to create your own distinct version for your particular project.

Points of view from other contributors.

Papers and Book Reviews: Thought provoking and valuable insights into project management. Books I have written.
Project management tip of the month
The successful strategy principle: A great strategy, nimbly implemented, guarantees success and generates benefits, fulfillment, and rewards. [Dinsmore].
Other
Announcements

Project Management 101
Start here for a fun edutoon series on project management — things you should know but may have forgotten.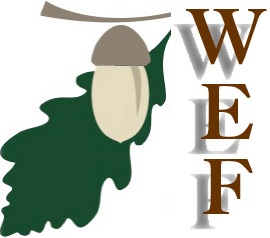 The Wideman Education Foundation ("WEF" 2007) is a registered charity tax-exempt status under the Canadian Federal Government Income Tax Act. WEF offers a win-win opportunity for donors and sponsors with a simple value proposition:
• Project competitions that introduce high school students and undergrads to basic project management skills and experience
• Identification of enthusiastic students capable of teamwork and team leadership that benefit both family and community
• Planting the seeds of a future project-ready workforce for companies in need of project talent

WEF runs competitions in Vancouver and Toronto
"Great oaks from little acorns grow"
Find out more HERE

The Wideman Comparative Glossary of Project Management Terms
Access to version 3.1 is free and available on this site. Version 6.1 covers different versions available for sale. Click these links to find out MORE and order HERE.



Management Framework for Project, Program and Portfolio Integration, 2004.
expands on my original well-known book A Framework for Project and Program Management Integration published by the Project Management Institute in 1991. Find out more HERE. Also available as an eBook. Order your copy HERE.
ISBN-10: 1412027861
ISBN-13: 978-1412027861